The final 5 QUESTIONS you may have regarding COVID-19 & this pandemic!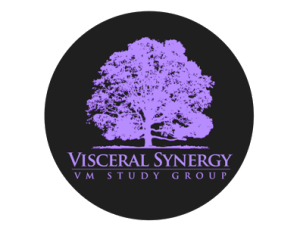 Five final questions you may have regarding this virus / pandemic!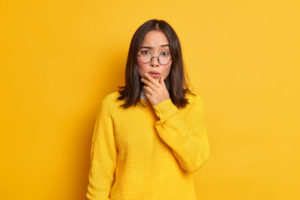 If you have a question that has not been covered in these past 3 blog posts please, post them in the "comment section" below.
Question #11 -

Eventually we will all get exposed to this virus and the pandemic will become a distant memory. What about the herd immunity I've keep hearing about? 

The truth is this virus is just getting started. As

 Dr. Michael Osterholm, an American epidemiologist, Regents Professor, and Director of the Center for Infectious Disease Research and Policy at the University of Minnesota said in May, 2021; 

"I for one don't ever believe we'll reach herd immunity." Dr. Osterholm, among the many voices out there, is a voice of reason and one you can trust. He does not mix words nor does he simply tell the public what the public would like to hear. He is frank, honest and does not allow emotions or politics to color the facts. 
Question #12 -

As a manual therapist can't I just rely on what I already know to help my patients suffering with the ravages of this virus? 

 The damage this virus does to the body is complicated and multifaceted. As with anything, the degree of your effectiveness will depend on the level of your understanding. Having a detailed understanding of how this virus affects each organ in the body will improve your effectiveness with your patients. 
Question #13 -

As a manual therapist I have not seen one single patient suffering from this virus so, why do I, as a health care provider need to be concerned?

 Understanding the terrible damage this virus does to the various organs, including the brain and nervous system will empower you as a manual therapists in treating your post-covid patients.
Question #14 -

I'm so tired of this virus and I don't want to hear any more about it.  Why can't I just get on with my life and simply pretend that everything IS back to normal.

This virus doesn't care that we ignore it. In fact, by doing so we only give it the space to roam free. Having an understanding of our evolutionary relationship with viruses will help to prepare us for the future as well as dispel the overwhelming sense of despair and hopelessness we are faced with in light of this particular virus.
Question #15 -

I love to watch football on TV and I see stands packed full of fans without masks. Clearly, this pandemic is over so, why are you making such a big deal about this? 

 

What you are watching is a train-wreck in slow motion. We've all seen this movie before. Soon to follow will be spikes in COVID-19 cases and soon after that there will be deaths. It's as if you are seeing crowds of people having a pick-nick in the mountains in the Pacific Northwest. Everyone is smiling and enjoying building their camp fires. But soon to follow will be raging forest fires. As Dr. Michael Osterholm said in June, 2020; "I think this is more like a forest fire. I don't think this is going to slow down. ... I think that wherever there is wood to burn, this fire is going to burn, and right now we have a lot of susceptible people."
I invite you to join me in this 6 hour seminar...opened to EVERYONE!!
If you cannot attend the live event the good news is you will have access to the videos for

5 years.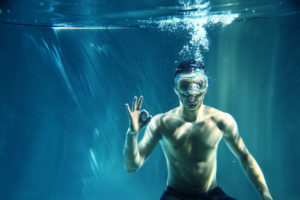 Throughout my discussions I have strived tirelessly to remain as unbiased as possibly. My goal has been to scour the literature for the most important bits of information that will help us.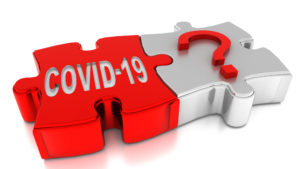 I will be presenting the information in a way that helps to shed light not only on what we are dealing with present day but also where this has likely come from, why have we come to this place in time, and what is the best way to navigate forward.

For all subscribing Members?  
Subscribing members have access to seven DETAILED episodes with another eight DETAILED episodes on the way!  
Reproduction and distribution of this presentation without written permission from Dr. Mariotti is strictly prohibited!
---
How to REGISTER...
Here is the link if you would like to register for this exciting new seminar.
---
Understanding COVID-19 and its Effects on the Body
An unbiased, science-based analysis of 
how we have come to this place in time, 
and how we might navigate through it.
Part 1:
An overview of the immune system - this is important for us to truly understand how this virus affects the body and how tricky this virus really is. 
SARS-CoV-2 Viral transmission - You may be surprised to learn the tricks this virus has up its sleeve.

How SARS-CoV-2 gets into the body

 - It is not as obvious as you might think.

Immune Response to the virus & cytokine storm 

- Understanding how this virus damages the body is essential.
Part 2: 
The many faces of COVID

 - Why do we see so many different ways that people will respond to this virus. And if you have been infected with only a mild infection are you out of woods?
Viral pathogenicity and life cycle - SARS-CoV-2 has broken some of the rules we thought we knew. The game has changed. Understanding how the virus does what it does will help us in understanding the future.
Herd immunity, vaccines and potential conventional treatments - You will learn heaps about vaccines to help empower you in your choices. 
Part 3: 
How SARS-CoV-2 affects the organs; lungs, heart, liver/gallbladder, intestines, kidneys, brain, ovaries and testes - Although there are some common themes this virus wrecks havoc with our internal organs in some unique ways.
And what about this Long-Haul syndrome we keep hearing about? - What's really going on?  

What's the future look like? 

Finally, we will end with a guided mediation on "Building Compassion" - I think all of us can agree that we need a more compassionate world….and it starts with each of us.
---