Hello everyone!
This Clinical Rounds topic is...
Neuroplasticity of the Gut, Small Intestine Bacterial Overgrowth (SIBO) & the Role of Visceral Manipulation

Most every patient a manual therapist sees will likely suffer from some form of Gastrointestinal distress.
Irritable Bowel Syndrome (IBS) affects up to 21% of the general population and up to 78% of all IBS patients have Small Intestine Bacterial Overgrowth (SIBO).
---
What is the role of Visceral Manipulation with functional bowel disorders such as SIBO?
An effective treatment hinges on an accurate understanding of the anatomy and physiology of the gastrointestinal system and a detailed understanding of the pathophysiology of functional bowel disorders.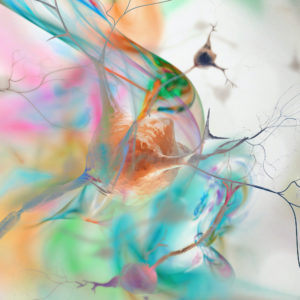 The phenomena of neuroplasticity plays a key role in this pathophysiology. 
---
In this miniseries we will take a detailed look at the following:
Neuroplasticity and how this relates to the gastrointestinal (GI) system?

The microbiome and neuroplasticity of the gut.

Is there a relationship between the health of the microbiome and the health of the enteric nervous system and vice versa?

What effect does COVID-19 have on the microbiome?

Small intestine bacterial overgrowth (SIBO); how does neuorplasticity of multiple GI organs contribute to the pathophysiology?

Do conventional, and for that matter "alternative" treatments make sense? Maybe some things are useful but maybe we are also missing some key pieces.

We will take a more precise look at the structure & function of the intestines, ileocecal valve (ICV), and the vagus nerve. Maybe there are some gems here that we've not seen before, something that will help to reveal why it is that manual therapy is an essential part of any truly therapeutic treatment.