ACA Update #8 – How to maximize what you have learned!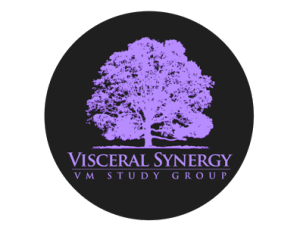 ---
~ Contents of ACA Update #8 ~
How to maximize what you have learned through your studies with BI.  
Deeper dive into the 

awe-inspiring complexity and interconnectedness of all the various systems with which we work.
Exchanging an old paradigm for a new one.
The purpose of the lab portion of the ACA classes.
---
~ How to maximize what you have learned through your studies with BI ~
One thing we are not lacking at the Barral Institute (BI) are technique classes. In fact, the main focus of every class that is taught, other than this ACA series, is to teach you techniques you can use to help you maximize the benefit you can provide your patients. You are not lacking in techniques!!!
If you look back over your course of study with BI you will realize there are literally hundreds of techniques you have learned. In your hands, your fingers, you literally have a massive library.  ALL of these techniques are profound.
Initially, when you learn a technique you must navigate the technique from a  technical perspective.
First, you must learn and memorize the steps.  You will find memorizing the steps enormously helpful when you are in the trenches working with your patients. Few of us have the luxury to take the time to look things up.  And I'm certain you would prefer to build confidence in your patience.  So, our default is to make things up as we go along; where do I put my hands?  How do position my patient? How do I contact the organ?  How do I know I have contacted the organ?  If you truly want to be efficient and effective with VM this basic information needs to be instantly available when you need it. You already have a massive library of skills and techniques.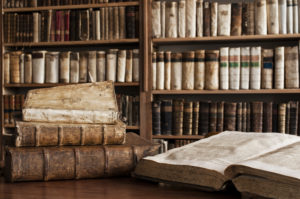 Like each of us you have probably realized you have a ways to go to perfect the techniques you already know. That process of "perfecting" is one of the key goals of this ACA series.
---
~ Deeper dive into the awe-inspiring complexity and interconnectedness of all the various systems with which we work ~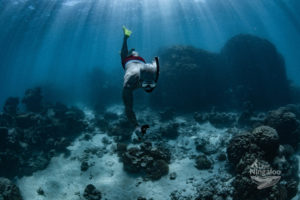 It is one thing to know how to do a technique perfectly and a completely different thing to know, at the level of function and physiology, WHY you are doing the technique. This, as I'm certain you're realizing, opens up a whole new world .
Through these ACA classes you will be provided a way of understanding intersystem relationships from which you can choose techniques based on physiology and connection. This is my goal! 
I believe, the combination of such profound techniques and a deeper understanding of the physiology is an essential and brilliant combination.
---
~

Exchanging an old paradigm for a new one

? ~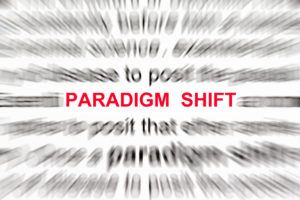 Another ESSENTIAL goal of these courses is to help guide you through the somewhat uncomfortable process of putting aside an old paradigm and adopting a new paradigm...essentially, to work as Jean-Pierre works.
This includes working with the brain and utilizing various tools such as the pulse ox and the blood pressure cuff to help inform you when you have made the most significant connection and change.
And then, what to do with the brain? For all of you preparing to take JP's new brain course, this will help you in ways you can not imagine!
---
~

The purpose of the lab portion of the ACA classes.
~
The lab portion of these courses is designed to help you navigate how to implement some of these new ways of working (connecting to the brain before and after treatment, monitoring the constant changes in the blood pressure as well as the pulse). The labs are to help refine your palpation not only in the class but as you go out into your practice and implement this new way of working.
---
What about Gastroesophageal Reflux Disease (GERD)? Stay tuned for my next post.
---
Click here for
course descriptions, highlights and the "learner objectives" for all the classes 
---
As Jean Pierre often says; "It is often not the one big trauma that decompensates us, but rather all the tiny micro movements that occur in the body, all day long around an altered axis of movement of an organ that creates problems - 24,000 breathes a day, 120,000 heartbeats a day, 3,000,000 micro movements of the hard frame.  And so it goes."
Ron's class was absolutely, and masterfully designed to visually show us what precisely is involved with these micro-movements at the level of organ physiology and biochemistry.
What we cannot "see", we cannot "perceive"! Ron's class opened new doors…new horizons. After seeing the visuals,  there was increased awareness of what is occurring within the tissues, and what is possible when we "Wake up a little something".
Ron's perseverance of excellence continues to lead us all forward into new dimensions.
Thank you Ron, for your hours and hours of this labor of love so we can all grow together.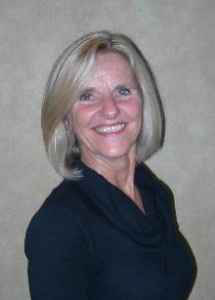 Dee Ahern, PT, BI-D
---
When is the first class?

 

March 20-23, 2020

at the Barral Institute in Palm Beach, Florida. 
---
After taking these courses, when you put your hands on any one of your lovely patients you will do so with a profound sense of all the complex web of interactions and functions.
As I teach these classes they are continuing to evolve. So, for those of you have already taken the series, a retake is definitely advisable. Thank you for being a part of this journey with me.  
---
Advanced Clinical Applications of Visceral Manipulation for Common Gastrointestinal Issues 1 (ACA-CG1)
(Stomach, Liver, & Gallbladder)
---
Advanced Clinical Applications of Visceral Manipulation for Common Gastrointestinal Issues 2 (ACA-CG2)
(Duodenum, Small Intestines, Large Intestines & Rectum)
---
Advanced Clinical Applications of Visceral Manipulation for Common Gastrointestinal Issues 3 (ACA-CG3)
(Pancreas, Spleen & Kidney)
---
Advanced Clinical Applications of Visceral Manipulation for Common Genitourinary Issues (ACA-GU)
(Bladder, Uterus, Ovary, & Prostate)
---
Advanced Clinical Applications of Visceral Manipulation for Common Thyro-Pericardial-Pulmonary Issues (ACA-TCP)
(Thyroid, Bronchi & Lungs, Heart & Pericardium)
---